I believe that surviving healthy on the go has everything to do with meal preparation. Actually, surviving anywhere has everything to do with preparation. Here are a few ways in which I simplify daily meals. Take note, however, that change doesn't happen overnight and you need to get a hang of things to make your days easier. It has also been scientifically proven that it takes 21 days to form a habit. So when deciding something is right for you, stick with it and be patient. Results will show in forms of you having more energy, being more positive, and being uplifted in your thinking, or even looking more toned and leaner.
Food is our primary source of energy. I also believe that 80 % of healthy lifestyle derives from your food choices, here are some simple recipes with their healthy nutritional properties.
I, for example, love hummus. That doesn't mean I eat it all day, every day. But I stick it in my meal plan every second day for a different meal if I can.
As it is a bean-based spread, it boasts with protein, carbs, and fiber and it is at the same time low in fat. It has the capacity of balancing out blood sugar levels. Beans are also full of antioxidants, vitamins, and minerals. Such spreads are not only super easy to make, but they also stay fresh in your fridge for days, and they don't break a buck in your wallet either.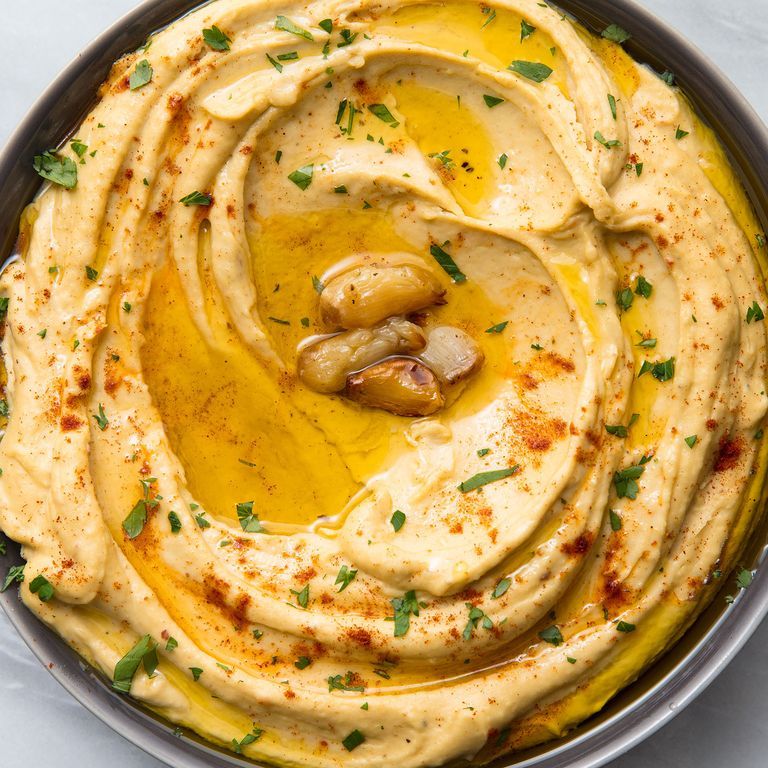 The recipe is fairly simple. I like to start mine from scratch.
Grind sesame seeds well to get tahini or sesame paste. Add a little olive oil for a smoother mixture, but any other plant-based oil works as long as you know its taste will blend in with the rest of the ingredients. Cook the pre-soaked garbanzo beans until they soften. Cool them and add some more olive oil, a little bit of water, a pinch of sea salt, a tiny bit of pepper and some ground red paprika and a clove of fresh garlic. Mix them all together in a blender and cool before serving. It is as easy as it sounds.
Hummus is a super easy, healthy addition to your menu as it only takes a few minutes to prepare if you don't count the cooking time of garbanzo beans, which you can anyhow purchase pre-cooked and canned. It is moreover a great addition to fresh vegetable salads. Or to enjoy as a snack next to sliced cucumbers, bell peppers or tomatoes.
It is so versatile that it can be paired with various dishes. A recent favorite of mine is paired with zucchini cookies (yes, cookies, you've read right).
Here's the recipe:
Use two regular sized zucchini, 1 cup of rice flour, 1 cup of crushed almonds, 1 tablespoon of olive oil, a pinch of salt and a tiny bit of baking soda.
Preheat the oven, mix all the ingredients together well (if it's too sticky add some extra oil), shape into preferred size bites and bake at 356°F for a good half-an-hour. Store in a tightly sealed container in a cool place.
With the hummus spread or without, they can serve as a great appetizer or even dessert. They are cookies after all.
Spreads, in general, are also convenient as they go well with various foods and you can take them with you wherever you go. You'll become a rock star in your friend's eyes when you show up at their picnic with this tasty treat.